Welcome to Sonoking Corporation
Established in 1983, Sonoking Corporation prides itself on supplying high quality American hardwood lumber and other wood products to markets all over the world. We build long-term relationships, allowing for complete confidence in grade, consistent quality and dedicated service.
At Sonoking, we offer a wealth of international experience, with a solid understanding of today's complex customs and shipping requirements. We ship to over 40 countries worldwide, mostly to Asian, European and Middle Eastern markets.
Demand for independently verified legal and sustainable wood products is growing quickly. As a member of the Appalachian Hardwood Manufacturers, Inc. (AHMI), Sonoking supplies Appalachian hardwoods that are verified sustainable.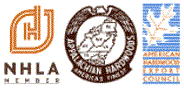 Sonoking is an active member of the National Hardwood Lumber Association (NHLA), Appalachian Hardwood Manufacturers, Inc. (AHMI) and the American Hardwood Export Council (AHEC).